The Best Repost Apps for Instagram [February 2021]
Though Instagram has grown its huge following thanks in part to its extensive number of features, it still lacks a few you might expect to find on any photo sharing app. While social competitors like Twitter and even parent company Facebook have options to share someone else's post, Instagram has no ability to post someone's content on your page (with attribution, of course, similar to retweeting on Twitter).
In order to accomplish this, you'll need to look towards a third-party app. Thankfully, there's plenty of apps on the market today that allow you to do the same thing. The issue, of course, is weeding through the lackluster apps to find the software you need for the job.
That's where we come in. Let's take a look at five of our favorite repost apps for Instagram today.
4

Repost for Instagram – Regrann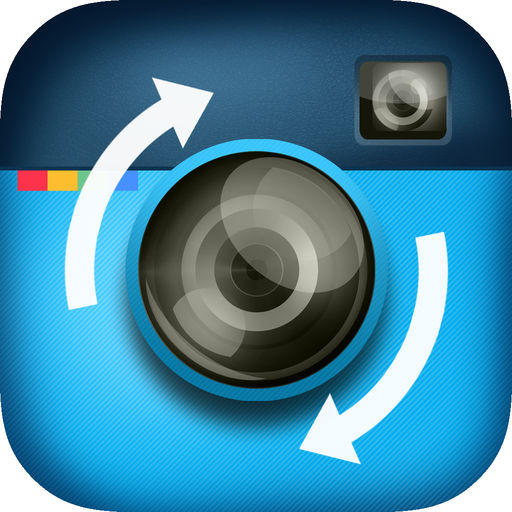 Our top pick is Regrann, a reposting app for Android that is sure to make it easy to reshare posts on your page. When first downloaded and installed onto your Android device, Regrann will greet you with a short tutorial followed by the Settings screen. The app provides a few different modes to choose from: a Standby Mode, a Selection Pop-up Mode, Quick Save Mode, Quick Repost mode, and a Quick Post Later mode. Standby mode is when you'd rather not have the listener feature active. You can set it to a mode that will save posts to your phone for use at a later time. Then, there is the more convenient choice, Selection Pop-up Mode, that will open your app whenever you copy a link for reposting. Quick Repost will shoot out, well, a quick repost of the link. Quick Save, saves the post link to your phone, and Quick Post Later, will store your post and then repost it at a set time.
You do have the option to enable or disable the listener service or add a username watermark to a photo or video. The caption will automatically be copied and kept with the post. There is a nifty feature for adding a signature to the caption or replacing the caption altogether. Though you can repost posts that contain multiple videos and photos one at a time, they can only be saved directly to your phone and not saved with Quick Post Later mode. Regrann does include ads and in-app purchases, but outside of these options, the app remains free to try, so there is no harm in checking it out before choosing any of the other pay optional choices on this list. It is, however, only available for Android users.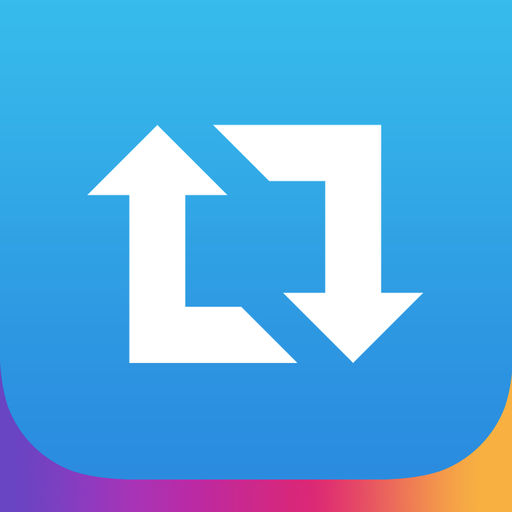 No longer available for iOS but for those of you with Android smartphones, Repost for Instagram is one of the best Instagram reposting apps out there. Packed with plenty of great features and a clean, easy-to-navigate user interface, Repost for Instagram has just about everything you're looking for. To make use of this great app a breeze, it comes with a built-in tutorial on how to use the app and its features, complete with video and text instructions. The free version of the app does include adverts and a watermark of the user from which the picture is reposted. However, if these kinds of things bother you, it'll only cost $4.99 for the Pro version of the app, in order to remove both.
On top of this, you can expect Repost for Instagram to copy the caption of the original picture and keep a tidy list of all past copied Instagram links. Enjoy the listener service that will run in the background while the app is operating, waiting for you to copy Instagram links. Once an Instagram link has been copied, you'll receive a pop-up notification that will take you directly into the app itself with the copied picture already set to go. Additionally, you'll only be able to post the initial picture or video of posts with multiple pictures or videos in them. There is no way around this and hopefully for you, is not a deal breaker. For such a simple to use app that just also happens to be free, I think it's easily overlooked.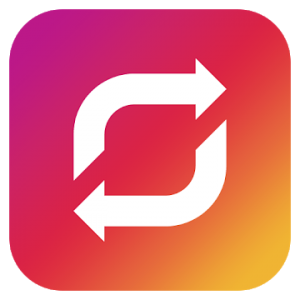 Reposter for Instagram gives you an easy-to-use interface with quick access tabs along the bottom of the screen that lead to copied link history, new posts, and even one to make donations to the developers. This app also includes watermarks but unlike Repost for Instagram, you don't have to pay to remove them. Another feature that puts it ahead of the competition is that posts with multiple pictures and videos will be displayed as a list. This will allow you to pick the one you'd prefer as opposed to automatically taking the first in the lot. Expect the caption to accompany the photo or video copied. Just like Repost for Instagram, Reposter also runs a listener service.
The difference, however is that you can access and stop this service from within the notification yourself in order to quickly turn off this mode. Reposter also has the username watermark option, and you don't even need to pay to remove the watermark. This app also has a great way of dealing with posts that have multiple pictures/videos. It lists all of them out separately, so you can pick the one you want to post. A Pro version is offered at $2 but it seems to be more as a donation to the developers as opposed to a direct upgrade. You get everything and more so throwing a couple of bucks at the devs for a job well done isn't asking for much.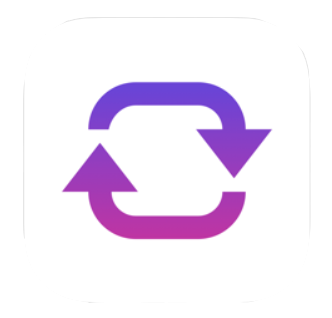 At this point, these are really starting to sound like identical apps, but we can promise that Repost: For Instagram (note the colon) is its own separate app, unrelated to the rest of the products on this list. It's also one of the most popular reposting apps you'll find on iOS, boasting a 4.7 star rating from more than 100,000 reviews. It's an insane level of popularity for any application, but in this case, it deserves it. Repost: For Instagram is well designed, easy to use, and makes sharing content to your feed second nature.
Once the app is installed on your device, all you need to do is copy a link to your clipboard from Instagram and Repost takes care of the rest, displaying an Inbox of copied posts you can share. You can modify your attribution marks and choose whether or not to copy the exact caption to your clipboard, making it easy to share and repost anything on Instagram. The app also has limited ads, which means selecting and choosing what to repost takes almost no time at all. Once you hit the share icon, you can post to either your story or a standard post on Instagram.
There's not much more to say here. If you're on iOS and you want a repost app, this is it. It's well-designed, unobtrusive, and works great.
Disclaimer: Some pages on this site may include an affiliate link. This does not effect our editorial in any way.