The Best Snapchat Alternatives [February 2021]
When it comes to sharing videos and photos with your friends, it's hard to find a better app than Snapchat. As an all-in-one social network and chat application, Snapchat allows you to capture the world around you through any medium, from stills and text to short clips. Most of your friends probably live on Snapchat, and with Stories, you can follow their lives without being there for everything. You can customize your messages with stickers, tags, geolocation, and so much more to make things
Of course, just because it's a great platform for some doesn't mean it's great for all. We're big fans of Snapchat at TechJunkie, but maybe you're ready to delete it and move on. Whether you're looking for a new app to share photos with your friends on, or you want something a bit more confidential and private than Snapchat makes itself out to be, we're here for you. From something that's available across platforms and devices to mobile-only apps, you may want to consider some alternative solutions. We've found some that you may like.
Let's take a look at some Snapchat alternatives, shall we?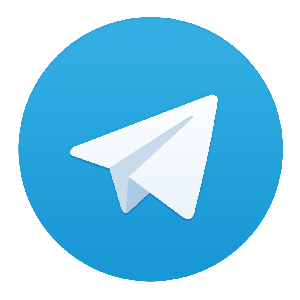 A perfect replacement for the chat parts of Snapchat, Telegram has been around for a couple of years now. It's always getting more features and improvements that make it easier than ever to use as your main source of communication. The other great thing about the Telegram application is you don't have to become tethered to a particular platform or device to use it. Telegram is available for iOS, Android, Windows phones, the Web, PC, Mac, and Linux. It's completely accessible across platforms and devices—which is great, because you can either be on your computer or use your mobile device, you have options.
What can Telegram do for you? You can chat across devices and platforms, create groups for up to five thousand people, send pictures, documents, video, and much m ore. You can also set your messages to get deleted with a custom set timer. It's a more secure and private kind of app, if you're not into the whole world knowing your business. Telegram uses encryption to keep your messages and everything else safe from being hacked.

The Telegram application is seriously worth a look when you want an alternative to Snapchat that leans a bit more toward privacy, but is still a very social app.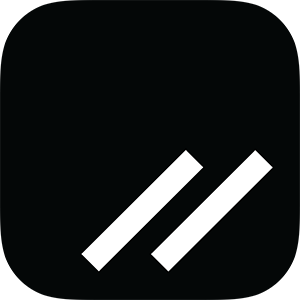 Wickr messenger allows you to text and send videos, sound clips, and files across iOS, Android, Windows, Mac and Linux. (Another application that allows you more freedom with your choice of device and operation system preferences.) Keep your chats private, or create a group chat with your family and friends. You might not have heard of Wickr before, but it's well worth using if you're trying to keep your chats, photos, and more private.

You can send videos and photos, and also set an expiration date for your shared content. If you're on the move, then simply send someone or a group of people an audio message when your hands aren't free to type. Need to share a file from your device, computer, or something stored in the cloud? Go ahead—it's secure, private, and the Wickr application removes any metadata.
Wickr gives you more control of your privacy—like the Telegram application—and is a top contender as a Snapchat alternative.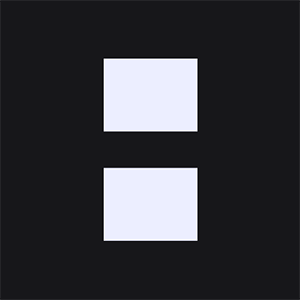 If Telegram isn't doing it for you, Dust might just be the app to try. Co-founded by Shark Tank host and billionaire Mark Cuban, Dust is designed to be the safest place to send text messages, with plenty of options for keeping your statements secure. Every single message is encrypted and inaccessible by prying eyes, law enforcement, and Dust themselves. Messages sent with Dust can be deleted even after sending them, which means you don't have to rely on the other person to make sure your messages have been deleted.
In addition to being able to unsend and delete a message at any time, Dust sends you a notification if a screenshot has been taken by the other person. The app also auto-erases its history after 24 hours, making it easy to ensure your content has been removed from the app completely. Whether you're trying to send private photos or financial information, Dust is a safer alternative to Snapchat—so long as you can get your friends and family on the app too.
Dust is available on iOS and Android, so no matter which phone you use, you'll be set to get private.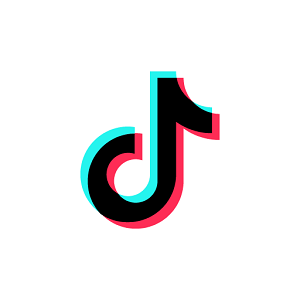 Although TikTok may not replicate Snapchat one-to-one, it's definitely a top competitor when it comes to social networks today. For those new to TikTok, the viral video sensation sweeping the globe feels somewhat like a successor to Vine. With the ability for anyone to create videos up to a minute long, going viral online has never been easier. TikTok has taken the idea of filters and AR effects from Snapchat and really ran with it, offering some of the most advanced filters and effects we have yet to see online today. The app does include a messaging feature, although it's less focused on communication than creating unique viral offerings.
It can be a difficult app to learn, but with enough time, you can be an expert video creator too. Sending your friends videos is easy enough, and with the option to keep a private account for only specific followers, replacing Snapchat is actually pretty simple. Plus, TikTok videos are a lot more fun than Snapchat's Discover feed.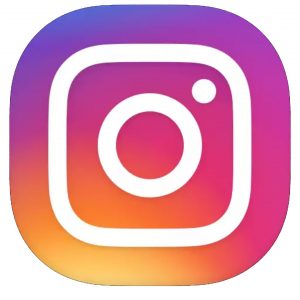 As far as Snapchat competitors go, this is the most obvious choice we could think of. Though it may not be as secure or safe as sending messages through Telegram or Wickr, Instagram has replacements for every feature you could possibly want to use in Snapchat. From filters to AR attachments, everything you could want to use Snapchat for can be found in this app. Plus, since most of your friends likely already have their own Instagram accounts, you won't have to convince them to switch with you.
You probably already know how Instagram, but in case you haven't used the app before, the app is pretty simple. While your main feed is filled with photos and videos posted by the accounts you're following, you'll find the most direct Snapchat feature at the top of the page. Like Snapchat, Instagram has stories that are posted by those you're following, able to be accessed for twenty-four hours after they're posted. These include stickers and augmented reality filters that you can use to change up your posts. Plus, Instagram has some changes that might make it even easier to customize your posts, including the ability to add music and lyrics to your story.
All in all, while Instagram might not offer the security of Dust or Telegram, it's similarities with Snapchat make it an obvious contender to use instead of Snapchat.
Disclaimer: Some pages on this site may include an affiliate link. This does not effect our editorial in any way.