The Best Games To Play With Friends Online [April 2020]
Just because you're stuck at home doesn't mean you can't keep hanging out with friends. Thanks to Zoom, Discord, and dozens of other video and audio chat apps, it's easier than ever to hang out with your friends over the web. While chatting might be good enough for the first few video hangouts, eventually, you're going to want something else to do. Thankfully, games have been at the forefront of moving online over the last two decades. Whether you're looking for an extensive co-op RPG or just a simple browser game, there are thousands of games that make it easy to play online, and we've rounded up ten of the best.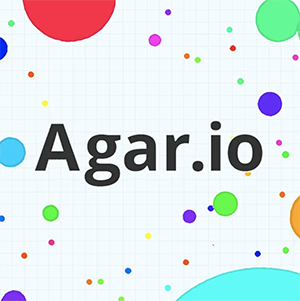 Agar.io is one of the most popular entry on this list, and is one of the most simple and addictive. If you're looking for a game that's easy to pick up and play in short bursts, Agar.io is that game, especially if you're new (and won't survive longer than minutes at a time). As you get better at the game and your runs grow longer, Agar.io does tend to take up larger chunks of your time, so it may eventually become something you can't play between work meetings. Still, Agar.io feels fair and fun, which is important for any gaming experience. All you have to do is eat, grow, eat bigger players and don't get eaten yourself. Simple as it gets—while still being incredibly relaxing.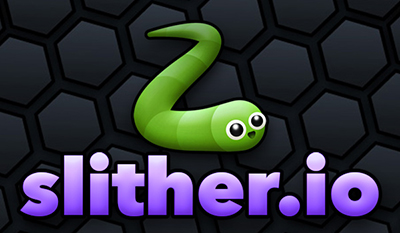 Similar to Agar.io, your goal is to "eat" and become as large as possible. Where Slither.io is different, however, is that you control a snake, and in order to be eaten or killed, another snake has to cross your path and cause you to run into their body. This snake can be of any size, and once you're dead they can eat your body and gain all of your mass for their own. This results in a faster-paced experience, where aggression is rewarded and being bigger is actually more dangerous than being smaller, since small snakes can more easily outmaneuver you and trick you into running into them. Slither.io is a more balanced experience than Agar.io, but it does take a little longer to get used to.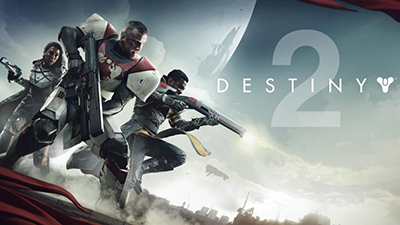 As the fourth expansion for Destiny 2, Shadowkeep might seem like a bad place to start, but a few launch bugs aside, Destiny 2 has never been so welcoming for newcomers. As the first expansion to launch following Bungie purchasing the rights to the game back from Activision, Bungie has gone ahead and made the original base game free-to-play under a new title: Destiny 2: New Light. In addition to all of the content from vanilla Destiny 2, you'll also find every activity from Curse of Osiris and Warmind included for free. That's an exciting venture for any video game, and it means players can get a ton of game for absolutely free. Once you're caught up, you can start jumping into Shadowkeep, which sees you returning to the Moon for the first time since Destiny.

If you have a Nintendo Switch, you're probably already deep into Pokemon Sword and Shield, battling against your friends and family and finding new Gigantamax Pokemon online. However, if you'd rather battle against friends and strangers in a free-to-play Pokemon clone, Pokemon Showdown. While you won't get the experience of training your Pokemon and taking on gym challenges, Pokemon Showdown does grant you access to battles with thousands of online players. Pokemon Showdown is a fan game that manages to add Pokemon from across all eight generations. You can choose from randomly-generated teams, or build your own, putting together a team guaranteed to crush the competition. The game is playable in both browsers and as a downloadable app for Windows, so you can choose how you want to play the game depending on your needs. With more than 150,000 active users, it's one of the most popular ways to play Pokemon online.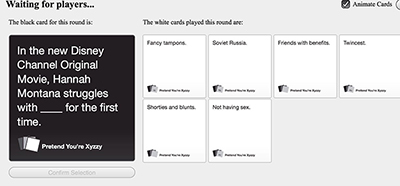 Cards Against Humanity is one of the most popular tabletop party games you can play in 2020, and if you're at all familiar with it, you'll feel right at home here. If you're familiar with Cards Against Humanity, you'll feel right at home here. Pretend You're Xyzzy is a free Cards Against Humanity clone that you can play online, with friends or with random players. It's most fun with friends in a group voice call, but you can play with randoms if you're bored/don't have any friends to speak of. Unfortunately, the game has been slammed throughout 2020, but if you can make your way onto a server, you'll find a rewarding experience for you and your friends.
5

Divinity: Original Sin 2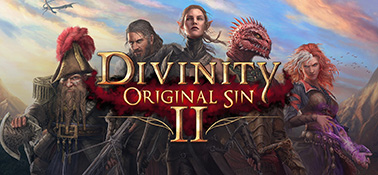 A sequel to 2014's Divinity: Original Sin and, by extension, 2002's Divine Divinity, Divinity: Original Sin 2 is an improvement on its predecessor in every way. Set centuries after the last game and in the fantasy world of Rivellon, you begin the game as a Sourcerer who is captured by the Divine Order of the world, a group who have dedicated themselves to persecuting Voidwoken individuals. After being sent to an island fortress known as Fort Joy, a prison for Sourcerers (those who can use Source powers), you find yourself saved from a Kraken attack on the ship after hearing a mysterious voice calling you "Godwoken." The game is a traditional top-down RPG, with a party of you and up to three other players, a leveling system, and the ability to play in single-player, online, or local co-op game modes. It's been praised as one of the great RPGs of our time, so if you haven't jumped on the Divinity train yet, you absolutely should.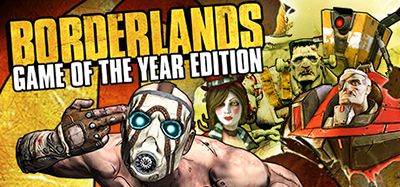 For more than a decade, it's been tough to find a better co-op FPS than the Borderlands series. Part first-person shooter, part RPG, Borderlands is all about shooting bad guys, scoring loot, and upgrading your abilities to cause more destruction across the vast planet of Pandora. Though Borderlands 2 is considered the peak of the series, all four games—Borderlands, Borderlands 2, Borderlands: The Pre-Sequel, and Borderlands 3—all offer some great gunplay, fights, bosses, and plenty of jokes to keep you laughing. The multiplayer is super easy to use, and many of the games in the series often drop to under $10 on Steam, making it a great buy for you and your friends to pick up.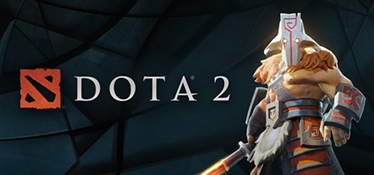 Dota 2 is the perfect game for anyone looking for a competitive title to sink hours into. Developed by Valve, Dota 2 is free-to-play without frustrating microtransactions, can be played endlessly online, runs on nearly any modern gaming computer, and is easy to learn but so incredibly difficult to master, giving players a reason to keep coming back again and again. As one of the leading MOBAs online, Dota 2 is no longer in the hottest competitive scene in gaming (a title that eventually moved to survival games, hero shooters, and most recently, battle royales). But if you haven't tried Dota 2 or any other MOBA available online, you deserve it to yourself to give this genre a shot. From its ultra-high competitive scene to the diehard eSports arena that scene mega-large prize pools of cash for players looking to compete, Dota 2 is a must-have game.
2

Grand Theft Auto Online (GTAV)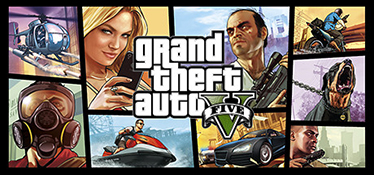 Rockstar Games have a legendary status among gamers, from Red Dead Redemption to the underrated Bully. But no series of theirs has earned the same reputation as Grand Theft Auto, and Grand Theft Auto V on the PC is the perfect way to play. Not only is Grand Theft Auto V one of the best games in the series, elevating the story and the gameplay over 2008's Grand Theft Auto IV, it also features an incredible online ecosystem in Grand Theft Auto Online. From tank battles to treasure hunts, there's a ton of stuff to do online. If there's one reason to play the game on PC instead of on the PS4 or Xbox One, it comes down to the online community: unlike on consoles, you won't have to pay to take your gameplay online.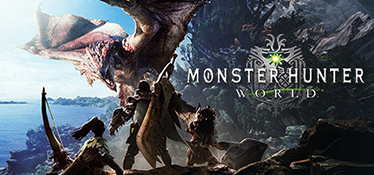 A full reworking and revitalization of the original Monster Hunter franchise, Monster Hunter: World is perfect for returning veterans of the series and newcomers alike. Interested in learning the intricacies of hunting monsters? The layers and layers of systems, weapon choices, and armor upgrades that have kept players hunting for literally hundreds and thousands of hours on the 3DS and PSP releases has a fresh coat of paint, and with online hunting, a full story mode, and plenty of easy to learn tutorials, it's time for anyone and everyone who wants to hunt to begin. Whether you're hunting with friends or strangers, Monster Hunter: World is an incredible experience. A full expansion, Iceborne, is also available.
Disclaimer: Some pages on this site may include an affiliate link. This does not effect our editorial in any way.