Who Has the Most Instagram Followers Right Now? [September 2020]
One of the best ways to use Instagram is to follow the biggest celebrities in the world. Unlike other social media accounts, which are often managed by professional publishers and teams of people aiming to cultivate a following without the direct inclusion of the person themselves, Instagram accounts are often a great way to see the real-world lives of the biggest movie stars, musicians, comedians, athletes, and more. Whether you're looking to follow your favorite celebs, or you just need some new content in your feed, looking for some popular celebrities and Instagram influencers to follow can be a great way to use the social platform.
If you have no idea who to follow on Instagram, starting with the most-followed accounts seems like a great start. We've dedicated the top twenty-five spots to individuals only—no brands or teams, but actual, real people who share their incredible lives and experiences on Instagram. While this means that a few popular Instagram accounts may not make the cut—including Spain's Real Madrid football club, the official Victoria's Secret account, and the social page for National Geographic—those accounts are also worth following if you're interested in seeing some amazing photos in your feed. This also means we've cut the official Instagram account from our list, an account that has nearly double the followers of our number one pick.
Without further ado, these are the top 25 celebrity accounts on Instagram, organized by their number of followers. Let's dive in.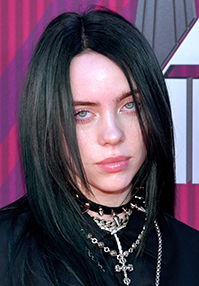 At the age of 18, Billie Eilish isn't just one of the most followed users on Instagram—she's also one of the youngest. After making history at the 2020 Grammys for being the youngest person (as well as the second person ever) to win the four main categories at the awards, the music world is waiting with baited breath to see what Eilish does next. Fans don't have to wait for her next album to hear some new music though. In addition to singing the theme for the upcoming Bond film No Time to Die, Eilish also debuted a new single, "My Future," which she sang at the DNC in August 2020. Eilish has 66.7 million followers on Instagram, with whom she updates on her life regularly.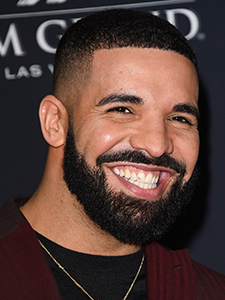 No doubt one of the biggest, most influential artists of the last decade, Drake's career is legendary. The release of his 2009 mixtape So Far Gone skyrocketed his career, becoming one of the most popular mixtapes ever released. In the ten years since, he's released five studio albums, with Views certified 6x platinum by the RIAA, along with countless mixtapes and collections that keep Drake constantly playing on the airwaves. Drake's also one of Instagram's most popular users, uploading photos and videos every few days of his life performing, recording, and just being one of the biggest celebrities in the world today. With 72.13 million followers, Drake is a must-follow on Instagram for any fan.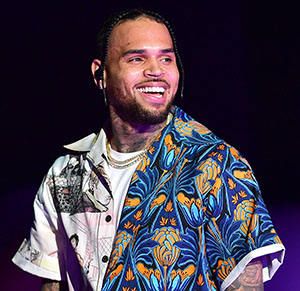 Wherever Chris Brown has gone in the last fifteen years, he's been followed by equal parts success and controversy. Brown's career began with a bang when his first single, "Run It!," premiered at number one on the Billboard Hot 100. Since then, Brown has sold over 140 million records worldwide, becoming one of the most successful artists of all time. His 2011 album F.A.M.E. is certified 2x platinum, and every album he's released since has managed to hit at least platinum status with the RIAA. Of course, Chris Brown's personal life has been the source of significant media attention for the last decade. In 2009, he pleaded guilty to felony assault of his then-girlfriend Rihanna, which led to five years of probation. Since then, Brown has faced further legal issues, including a stand-off with the police in 2016. Despite all this, Brown's fan base has only grown, and he currently holds 72.2 million followers on his Instagram, nearly tying him with Vin Diesel.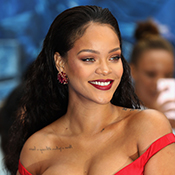 Dominating the pop charts for more than a full decade takes some serious dedication, but Rihanna's managed to make it look easy. Fourteen of her singles have hit number one on the Billboard Hot 100 charts since "SOS" in 2008, giving her the fourth-most number one hits in pop history, and becoming the only artist to produce number-one singles from seven consecutive albums. Her last two albums have both hit number one on the Billboard 200, and it's exceedingly rare not to see Rihanna make an appearance on the Billboard charts somewhere in each year. In addition to her music career, Rihanna has made film appearances in Battleship, Home, Valerian and the City of a Thousand Planets, and in Ocean's 8, a spin-off of the popular Oceans franchise. Rihanna uses her Instagram pretty often, posting to her Story multiple times every day and promoting her projects and photos to her 87.4 million followers.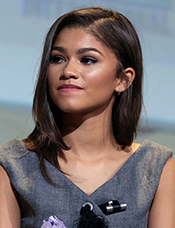 Though she began her career as a child model and backup dancer, Zendaya found fame in the public eye after being cast in Shake It Up on Disney, which she starred in for three seasons alongside Bella Thorne. Following the conclusion of that show, she continued her career with Disney, starring in the spy-comedy KC Undercover, which also ran for three seasons before ending its run this year. In 2017, Zendaya's stardom bloomed onto the big screen, making appearances in Marvel's Spider-Man: Homecoming and Far From Home as MJ, and the massive hit musical film The Greatest Showman alongside Hugh Jackman and Zac Efron. Outside of acting, she's also found work as a film producer and released a full-length album in 2013. On Instagram, she shares selfies, videos, and other personal posts with her legion of 79 million followers.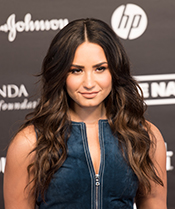 Demi Lovato has been in the entertainment industry since she was ten, appearing on the children's show Barney & Friends as Angelica alongside childhood friend Selena Gomez. She rose to stardom after appearing in the Disney Channel short series As The Bell Rings, during which she auditioned for both the Disney Channel Original film Camp Rock and the Disney Channel series Sonny with a Chance, gaining the main role in both projects. While her time at Disney ended in 2011, Demi has found massive success in pop music, releasing her sixth studio album in 2017 and hosting as a judge on the American version of The X Factor for seasons two and three of the show. On Instagram, Demi entertains her 93.2 million followers with photos of her life, and though she took a hiatus from posting in 2018 following her public hospitalization, she's since returned to posting on her account.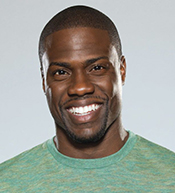 One of the biggest comedians working right now, Kevin Hart's stardom has seen no sign of slowing down in recent years. After releasing his debut stand-up album in 2008, his film career blossomed throughout the 2010s, starring in films like Think Like a Man, Ride Along and its sequel, Get Hard, and The Wedding Ringer. While his stardom has certainly found its place at the box office, Hart has continued to tour as a comedian, releasing Kevin Hart: What Now? as a major theatrical release in 2016, where it grossed more than $23 million. In 2017, he starred in Jumanji: Welcome to the Jungle, which became the fifth-highest grossing film of the year, and he can currently be seen in that film's sequel, Jumanji: The Next Level. Hart is no stranger to social media, either. With 99.2 million followers, Hart's fans follow his daily updates closely, watching as he documents time with his family and behind-the-scenes looks at his stand-up tour and film work.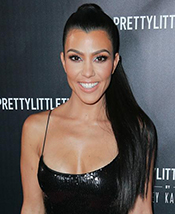 The first of the Kardashian-Jenner family to appear on this countdown, Kourtney Kardashian is a television personality best known for her appearances on Keeping Up With The Kardashians and its spin-offs Kourtney and Khloe Take Miami and Kourtney and Kim Take New York. She is the oldest of the Kardashian family, and most often appears with her younger sisters Kim and Khloe and her half-sisters Kendall and Kylie. Known well for her social media, Kourtney uses her Instagram posts to publicize her makeup and fashion lines to her 101 million followers. While her posts are creative and well-shot, it's Kourtney's Instagram Story that is incredible fun and fascinating to watch, featuring up-to-the-minute posts about where Kourtney is and what she's doing next.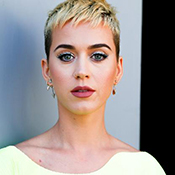 Katy Perry's influence on the pop music scene throughout the last decade is inescapable, first rising to prominence with the release of her 2008 singles "I Kissed a Girl" and "Hot n Cold." For ten years, Perry has released a number of chart-topping singles, including "California Gurls," "Teenage Dream,"Fireworks,"Roar," and "Dark Horse." Outside of her music career, Perry has appeared in The Smurfs and The Smurfs 2 as Smurfette, and appeared in her own 3D concert film Katy Perry: Part of Me. Since 2018, Perry has served as one of the judges on the revival of American Idol, and she uses Instagram to promote both that show and her other assorted projects with her 107 million fans. If you want a more intimate look at Perry's life, her Instagram Story can often be pretty entertaining.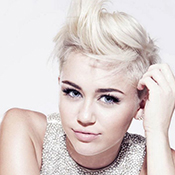 Miley Cyrus has been inescapable in the public eye since she first starred on her hit Disney Channel show Hannah Montana in 2006. Born into a showbiz family led by her father, country-rock musician Billy Ray Cyrus, Miley left her Disney stardom behind in 2011, first starring in The Last Song in 2010 and the release of her first non-Hannah Montana album, Can't Be Tamed. Since then, she's reinvented her public image twice, first as a wild and free musician in 2013 with the release of her album Bangerz, and again in 2017 with the country-pop-rock album Younger Now, which found Miley leaning into her country and southern roots. With 115 million followers on Instagram, Miley remains a huge public star, and despite a calmer personality in recent years, her posts are still occasionally a bit NSFW.
Our second Kardashian to make it on the list, Khloe Kardashian has followed the lead of her older siblings Kim and Kourtney, becoming a businesswoman, model, and entrepreneur. In addition to her time in reality television programming with series like Keeping Up With The Kardashians and Kourtney and Khloe Take the Hamptons, she also has her own clothing and fragrance lines, and has become a regular television personality on all sorts of programs, networks, and genres. Recently, Khloe has hosted Revenge Body on E!, and just recently had her first child with her partner, basketball player Tristan Thompson. From professional photos to cute spur-of-the-moment selfies, Khloe lets her massive fanbase of 121 million followers (making her nearly tied with J-Lo!) on Instagram into her life regularly, posting on her Story daily and feature photos throughout the week on her feed.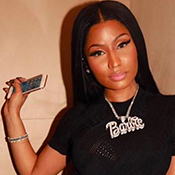 No female rapper in the last ten years has been able to lay claim to the title of rap queen more than Nicki Minaj. Despite only putting three albums out between 2008 and 2018, her presence has been inescapable in modern pop and hip-hop, with Nicki one of the few rappers working today album to swing so suddenly from pop hits ("Starships," "Pound the Alarm,") to rap bangers ("Only," her verse on Kanye's "Monster"). Nick's been on a social media tear lately, sharing fanart, remixes, and other promotional content with her legion of fans. Nicki's Instagram following is just as big as her personality: with 123 million followers on the photo-sharing service, her success can't be argued with.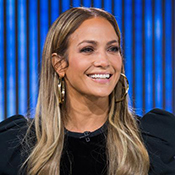 What can't Jennifer Lopez do? From her origins as a backup dancer for New Kids on the Block in 1991 to her own breakthrough stardom in film (Blood and Wine, Selena, Anaconda) and music, with the release of "If You Had My Love" in 1999. Since then, JLo has released eight studio albums with a ninth on the way, starred in films like The Wedding Planner, Maid in Manhattan, The Boy Next Door, and Lila and Eve, created clothing and fashion lines, fragrances, the production company Nuyorican Productions, has starred in the television series Shades of Blue, and even founded the Lopez Family Foundation. On Instagram, JLo shows off photos from her tour with her 131 million followers, and was recently voted by Time as one of the most influential people working today. Her recent performance in Hustlers was acclaimed by critics, as was her Halftime Show with Shakira in 2020.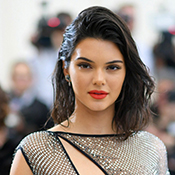 Our third entry from the Kardashian-Jenner clan, Kendall Jenner rose to prominence in her celebrity-filled family and on the reality show Keeping Up With The Kardashians, but has perhaps become more popular for founding the "Instagirl movement," becoming a model best known for her work on Instagram. Jenner became the highest-paid model in 2017 according to Forbes, a title not easily earned, and still regularly appears on Keeping Up with the rest of her family. Jenner has also become known for her charitable actions and donations, and for using Instagram to promote products to the millennial market. At 22 years old, Kendall is one of the youngest users to make an appearance on this list, and has managed to rack up 139 million followers as of writing.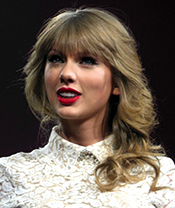 Tied for follower count with Kylie Jenner, musician and pop sensation Taylor Swift has been in the public eye for a full decade now, beginning in 2006 with the release of her debut single "Tim McGraw." Originally performing country-focused music powered by an acoustic guitar, Swift slowly moved towards a more pop-friendly sound, with her fourth album Red gaining playback on pop and country stations alike. Her fifth album, 1989, moved her sound to a more radio-friendly pop and dance-pop sound, leading to some of Swift's biggest singles of her career. Swift doesn't use the Stories feature much on Instagram, but she does use the platform to share photos and videos with her 140 million follows on the site. With her seventh album, Lover, finally released, Swift has been using Instagram for promotional materials.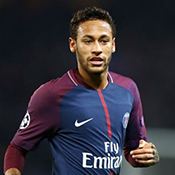 Just behind Leo, Neymar Jr. has managed to captivate his fans and audience around the world. He's been playing football professionally since he was 17, first playing in South America before relocating to Europe in 2013 to join FC Barcelona, where he played until the conclusion of the 2016-17 season. In 2017, he transferred from Barcelona to Paris Saint-Germain FC in what was and remains the most expensive transfer in the history of football, effectively becoming the most expensive football player ever. In the 2017-18 season, he began playing for his new team, though underwent surgery last February after a foot injury. Unlike Leo's account, Neymar's Instagram focuses on his lifestyle, displaying photos of the player at poker tables, partying with his friends, and generally living life for his 142m followers.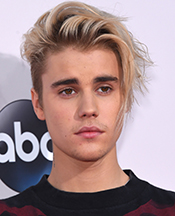 One of the first pop stars to rise to stardom after being discovered on YouTube, Justin Bieber's been around in pop culture since the release of his early singles "One Time," "One Less Lonely Girl," and "Baby," the latter of which featured Usher and managed to reach Diamond status from the RIAA despite never hitting number one on the Billboard Hot 100. Since then, Bieber has been a worldwide phenomenon. He's released four studio albums, the most recent in 2020, and has found success in both his own singles and in features, including on songs like the remix of "Despacito" and "I'm the One" in 2017. On Instagram, Bieber has built a fanbase of 147 million fans, sharing a look at his life and often posting photos meant to make you laugh. Even more than that, however, are his Stories, in which he often speaks directly to his fans.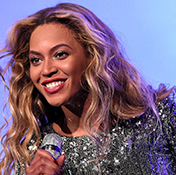 Absolutely no one can deny Beyonce's stardom. From her days in Destiny's Child to her massively successful solo career, Beyonce is one of the world's biggest pop stars. After releasing four studio albums (and a Christmas album) with Destiny's Child in the 1990s and 2000s, Beyonce's solo career became more successful than anyone could've imagined. Beyonce's earlier albums are genuine pop hits, successful entries with chart-topping singles, but it's her recent work that has elevated her status to an indisputable queen of pop music. Her surprise-released self-titled fifth album in 2015 received rave reviews, and her 2016 album Lemonade, centered around her marriage with Jay Z and became her most critically-acclaimed album yet. In 2019, Beyonce released a documentary, Homecoming, covering her historic show at Coachella 2018, just days after the release of The Lion King and The Gift. She has 154 million followers and has shown no sign of slowing down.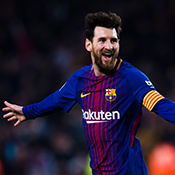 Our second athlete to make an appearance on the list, Lionel Messi is a professional football player from Argentina who has spent his entire career playing for FC Barcelona. Since he began playing professionally, he has won a record-tying 5 Ballon d'Or awards and holds dozens of records and other awards for his playing. Messi is often considered one of the best football players of all time, helping him cultivate a large public following online. He has 166 million followers on Instagram as of writing, and though his biography is written in his native Spanish, his photos are typically shared without captions for fans and viewers to enjoy without language barriers. On his page, you'll find photos of his family, his training, and of course, his actual games of football.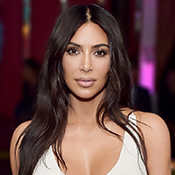 The fifth and final entry from the Kardashian-Jenners should be no surprise to anyone who's kept up with pop culture throughout the 2000s. Kim Kardashian West is a force to be reckoned with, a true icon who became famous with the debut of Keeping Up With The Kardashians. Kim has used her fame and her knowledge as a businesswoman to participate in all sorts of ventures; she's released a successful mobile game on iOS, several clothing lines, and even a 2015 photo book titled Selfish. After she married rapper Kanye West in 2014, their relationship became a mainstay interest in the lives of millions of Americans; together, they have three children. Kim uses her Instagram account to promote her and her family's product lines, and to share images of her life as a socialite, entrepreneur, wife, and mother with her 189 million followers.
Selena Gomez used to hold the top spot, and while she might not be number one, she's still high up on this list. It's hard to nail down what makes Gomez so popular with her fans and followers, though certainly her massive music career and her former days as a Disney star have helped. But as Vanity Fair wrote in 2016, it may come down to how Gomez comes off on her Instagram account: she's relatable. In April 2018, for example, Gomez showed herself eating pizza in pajamas while talking to the camera about her love of Amy Schumer's new film I Feel Pretty. Ultimately, Gomez's fanbase is extremely dedicated, and the success of her social media brand as one of the top accounts for nearly two full years shows that, even outside of her music, Selena knows how to captivate an audience. As of writing, she's managed to gain more than 193 million followers.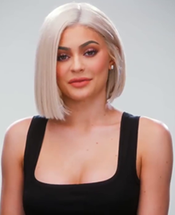 The fourth entrance of the Kardashian-Jenner family, Kylie Jenner is the youngest influencer on this list and the youngest of the core group of sisters that have stayed in the public eye for more than a decade now. Kylie rose in popularity for her appearances on Keeping Up With The Kardashians, but has become better known lately for her line of cosmetic products adorned with her name. Time Magazine named Jenner one of the most influential teens in 2014 and 2015, and in 2017, she became the youngest person to find a place on the Forbes Celebrity 100 list. Last year, Kylie gained her own spin-off from Keeping Up, titled Life of Kylie. In 2018, she gave birth to her first child with her partner, rapper Travis Scott, after a highly-publicized pregnancy. The announcement of her child's birth was first released on Instagram, which may be just one of the reasons the youngest Jenner has racked up 196 million followers.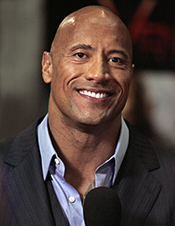 What can be said about Dwayne "The Rock" Johnson that isn't already well-known. Johnson has spent his entire career entertaining whatever audience he has, rising to fame in the late 1990s and 2000s through his professional wrestling career with the WWF and WWE, becoming known as "the People's Champion" and his classic signature move, the Rock Bottom. Outside of wrestling, Johnson has become known today as an actor, creating big-budget action flicks that work to please the audience. He's become a fan-favorite in the Fast and Furious franchise, after joining the series in 2011's hit Fast Five, and even has a spin-off for his character on the way in 2019. Other box office hits include Jumanji: Welcome to the Jungle and Moana, both of which received positive reviews. The Rock's social media is some of the most fun you can have on the internet, and with 198 million followers on Instagram, there's a good chance you already follow him.
Like many of her peers, Ariana Grande started out as a child actor, first rising to popularity on the Nickelodeon show Victorious alongside Victoria Justice. After the wrap of the first season, Grande began to focus on a musical career while simultaneous going on to star on a spin-off of Victorious, Sam and Cat. Since then, Grande has released five albums, including 2016's Dangerous Woman, 2018's Sweetener, and 2019's thank u next, all three of which were critically-acclaimed. She's also been extremely successful on the Billboard charts, and currently reigns as one of the most successful pop-stars of the 2010s. With 202 million followers on Instagram, she's one of the site's most successful celebrities.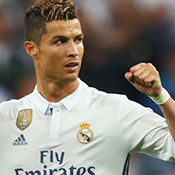 Our top spot may be a surprise pick to our North American readers, but anyone in a football-playing country will be immediately familiar with the work of Cristiano Ronaldo. A Portuguese football player, Ronaldo began playing professional football for Manchester United in 2003, becoming their first Portuguese player and, at the time, the most expensive player in history. From 2003 to 2009, Ronaldo played for MUFC, gaining praise and accolades for his abilities and becoming known as one of the best players of all time. In the 2009-10 season, he was transferred to Real Madrid for a then-record amount of money, where he has played since. He has won five Ballon d'Or awards, tied with Lionel Messi, and in both 2016 and 2017, was voted the most famous athlete in the world by ESPN. His Instagram follower count makes that clear, too: he has over 237 million followers on his account.
Disclaimer: Some pages on this site may include an affiliate link. This does not effect our editorial in any way.